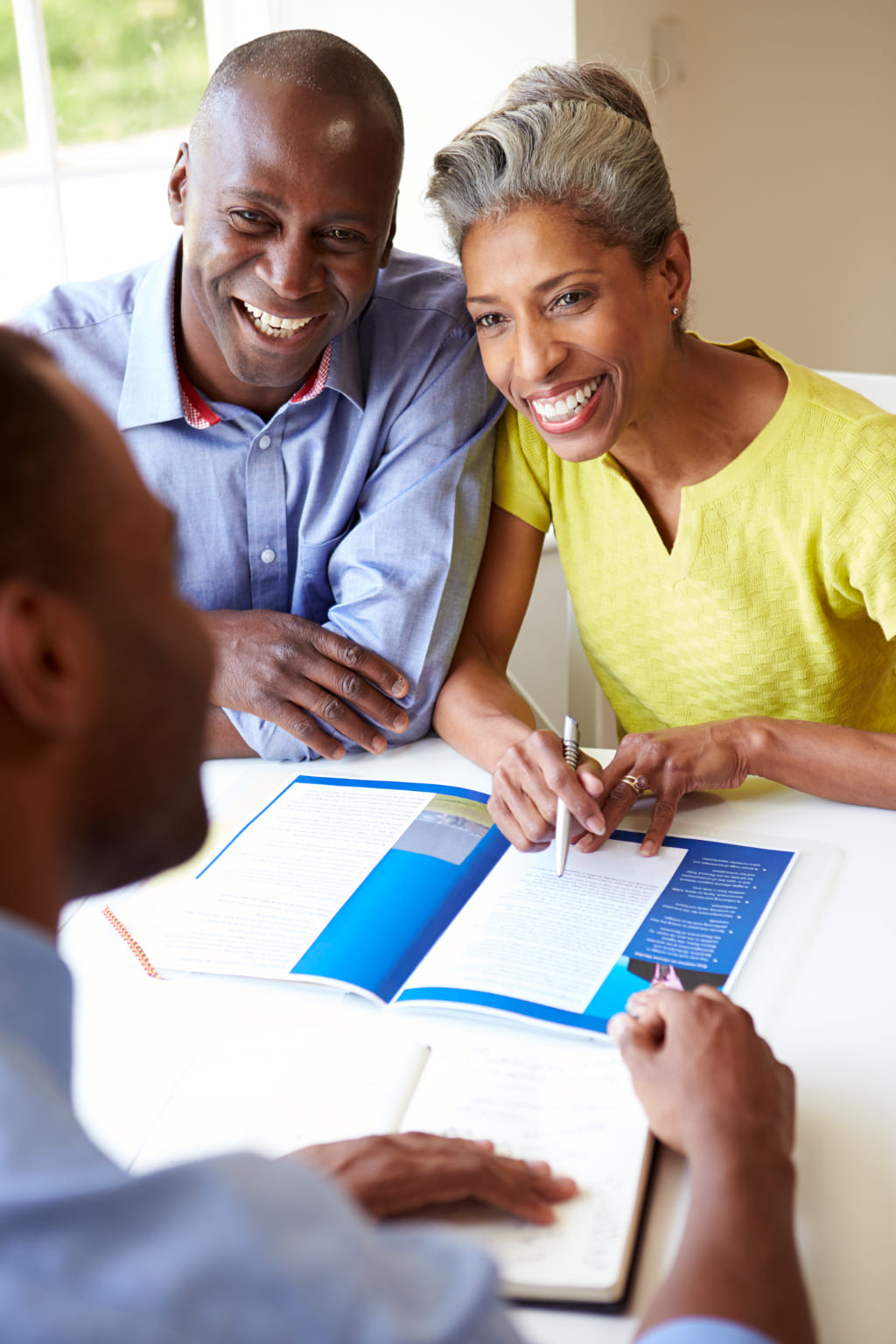 The Road to Retirement is a Long One - Let Us Help!
Outstanding Tax is a financial service company dedicated to assisting clients in planning and managing their retirement. Whether your goal is to retire as soon as possible, or you would like to start saving now for earlier retirement, we can help make sure your money will last throughout your retirement.
Planning for retirement can be hectic because everyone's situation varies. That's why you must get personalized advice from our experts.
We are proactive problem solvers with strong analytical skills who understand our client's needs and find the right solutions. We are committed to providing our clients with effective, efficient, and high-quality services that meet our client's needs in the latest tax-saving options. Our goal is to provide superior service through unbiased advice, planning, creative strategies, and timely follow-up. We believe that you cannot be too informed or too involved in the process.
Outstanding Tax looks forward to working with you and discussing your retirement plan. Give us a call today so we can put together a strategy for your future!
We handle the hard financials so you can focus on what's important
Outstanding Tax is the Leading Provider of Services for Retirement Planning.
We provide our clients with a comprehensive financial plan that includes investment management, estate planning, and tax preparation. Our team of experts will help you make intelligent decisions about your future so that you can retire on your terms. 
You'll be able to sleep better at night knowing that we have everything under control – from investments to taxes and estate planning – all in one place. We're here for you every step of the way as we work together to achieve your goals and dreams. Let us take care of it all while you focus on what matters most.
Let us guide you down the path toward successful, worry-free living in retirement!
8 Questions You Should Ask Yourself When Planning for Retirement
When it comes to planning for retirement, there's so much information out there. Sometimes it can be overwhelming. You shouldn't have to worry. Here are some questions that may help guide your thinking: 
Looking to Secure Your Financial Future?
When planning for retirement, you'll have to make some tough decisions. We can guide you through this process. Some of our areas of expertise are:
Determining the best mix of stocks, bonds, and cash to create an investment portfolio that works for you. 
Investment Performance Monitoring:
Make sure your portfolio is regularly reviewed to ensure it's meeting your goals.
Retirement Income Planning:
Creating an income plan that will provide you with the monthly cash flow you need for life.
College Education Funding:
Allocating funds to make sure that your children receive the best possible education.
Creating a plan for the transfer of assets to your heirs and beneficiaries.
Review your current tax situation and advise you on how best to structure your affairs while minimizing taxes and maximizing benefits. 
Selling securities at a loss to realize tax savings while maintaining portfolio asset allocation.
Business Succession Planning:
Make sure the assets you've spent your lifetime building do not end up in IRS hands.
Ensuring that you create a plan that will help save family wealth for generations to come.
Establishing how your assets will be placed within your retirement accounts to maximize their tax efficiency.
Making sure your hard work and financial success don't end with you – we can set you up for longevity for future generations.
Retirement Planning at Work
Retirement planning is essential, but it's even more vital to ensure that you're taking full advantage of your company's retirement offerings. And now that we're inching closer and closer to April 15th, you might find yourself with a few extra questions about how your retirement plans work and whether or not you've made the most of them this year. To help answer those questions here is some advice on how to approach your tax return preparation as it pertains to your retirement plan contributions:
The first thing they want everyone eligible for a workplace-sponsored retirement plan to know is that you can contribute up to $17,500 per year (for 2016) if you're under the age of 50, or $23,000 per year if you're 50 or over. In addition, they point out that investments can be a complicated matter with many different options depending on your needs and financial goals.
That's why it's crucial to have a retirement plan expert who is knowledgeable about investment options and understands tax laws relating to contributions and distributions.
How Will Hiring a Professional Benefit My Retirement Planning Process?
We understand saving for life can be complicated, and we're here to make sure your financial future is secure. Hiring a professional will give you peace of mind knowing that you have a reliable team to help guide you through this process.
Many people find themselves facing a lot of decisions when it comes to retirement planning. You'll want one company to help provide all the services you need – from investments and taxes to estate planning – so that everything is handled with ease, allowing you more time for yourself.
We can also assist with college education savings plans, IRA rollovers, insurance matters, and more.