Taxes Made Easy: Everything You'll Need to Get Ready for Tax Season
Need to know where to begin with your taxes? The process doesn't have to be stressful. The beauty of tax season is that it comes just once a year and allows you to get your taxes filed and out of the way. If you're curious about what's required of you come tax time, we've got everything you need to know – including how to get ready for the big day.
Let our expertise guide you on yo ur path to financial freedom.
Tax-time Preparation Tips
It doesn't matter if this is your first tax return or your 15th, and some things never change when preparing for tax season. That's why we offer up these tips on getting ready for tax time:
Get a Jump on Your Taxes: A Step-by-Step Guide
If you've never done your taxes before, getting started early is the best way to go. That's why we recommend looking at what's required of you when it comes to filing your taxes so that you can be prepared come tax time. Also, keep in mind that there are certain forms and documents you'll need for specific circumstances or deductions (i.e., 1099-MISC if hired by an individual).
Gather all of your personal information:
Your name, address, social security number, and salary are all required of you when filing your taxes. Keeping up with this information from year to year will make the process much more efficient.
Organize all of your documents:
Make a file folder for current and past years' tax returns to gather the necessary forms or papers you'll need to complete your return. Some records you'll need include pay stubs, investment income, social security benefits, and any miscellaneous income.
Decide how you plan to file:
Your name, address, social security number, and salary are all required of you when filing your taxes. Keeping up with this information from year to year will make the process much more efficient.
Consider any adjustments, credits, and deductions:
Do you have dependents? Do these dependents have child care expenses? Is your home office eligible for deductions? Student loans or moving expenses? Answering questions like these will help maximize your tax return.
Double-check forms, numbers, and papers:
Mistakes are easy to make, especially in files full of important information. Double-checking all of your calculations, documents, and numbers will help ensure that your return is 100 percent accurate.
Again, whether you're an experienced tax filer or this is the first time around, consider any particular circumstances that may change how you usually file. A new mortgage, home equity loan, or a new job could all mean changes in what you need to do come filing time.
Determine what forms you'll need:
Forms that are usually required for filing include W-2s, 1099s, and Schedule C (self-employed). These can be found on the IRS website under 'Forms.'
File as early as possible:
Filing before April 15 will help avoid any penalties for late filing.
Be aware of tax deadlines:
If you're self-employed, there are a few additional forms to fill out and due dates that apply specifically to your situation. For example, if you have an LLC or pass-through taxes, the deadline for quarterly estimated tax payments is April 15 (for 1040).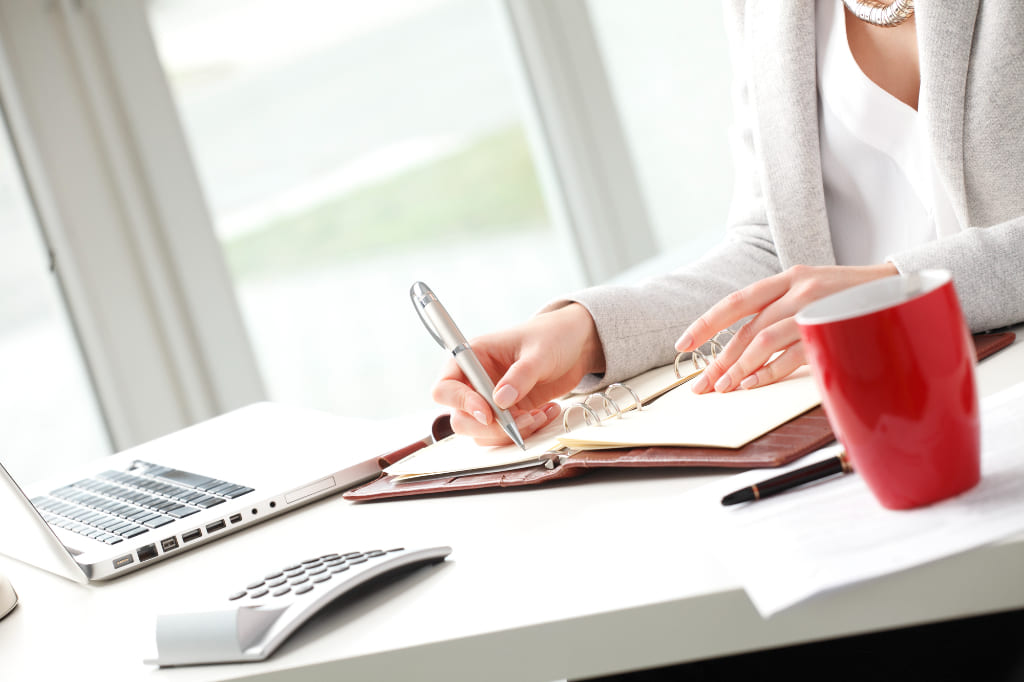 There is a checklist for filing your taxes at the federal level, but it can vary from state to state. Generally, you'll need:
Social Security cards/numbers of yourself, your spouse, and any dependents you claim on your taxes
Stubs, interest earned statements from banks or brokerage accounts, etc.
Some deductions require more information, so be sure to check with your accountant.
If you're looking for more information on filing taxes, the IRS website has several resources that can help. Also, many online tax calculators will give you an estimate of your taxes based on the information you input into them. You can also use these sites to see if you qualify for any tax credits or deductions.
If you're unsure, don't hesitate to contact us, we'll be happy to help! 
What do I Need to Start My Taxes?
It all depends on what you need when filing. Generally, the following is required for filing your taxes:
Forms that reflect your income (W-2s, 1099-MISC)
Deductions or credits that apply to you (personal exemption deductions, childcare credits, etc.)
Records of payments made (receipts and bank records of interest earned)
Returns for investments (1099-DIV or 1099-INT)
Withholding information (W-2s and W-4 forms)
Any other documents that may pertain to you, your dependents, and your spouse.
Birth dates of all applicable taxpayers.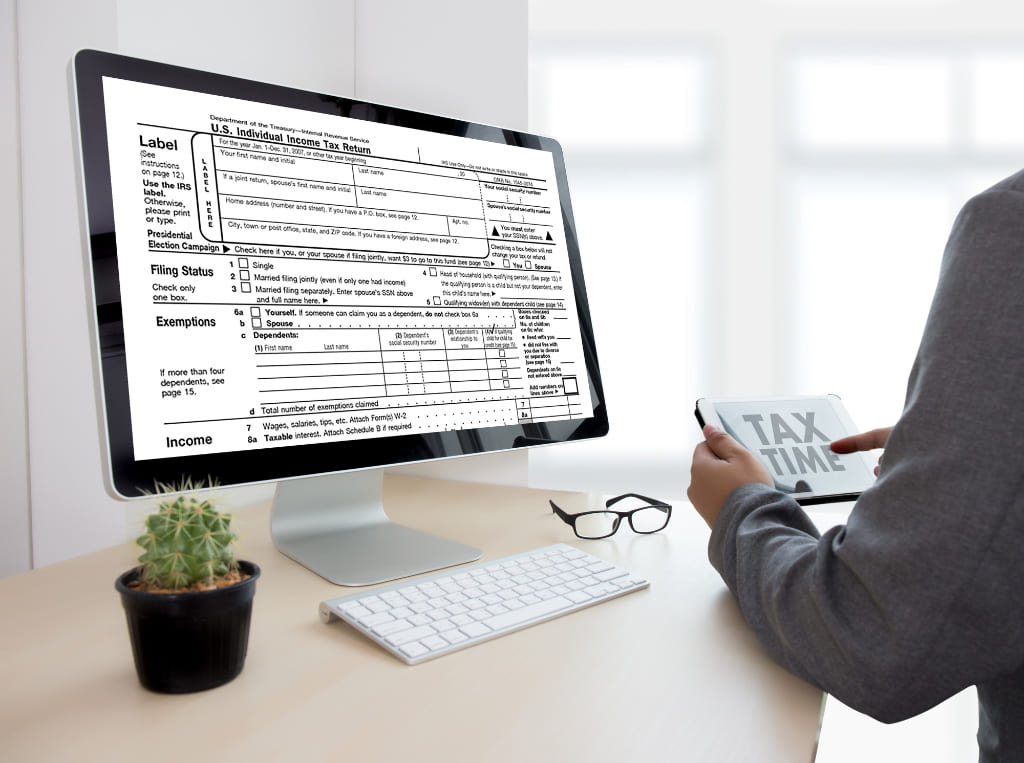 Save Time, Money, and Energy at Outstanding Tax!
It's always smart to get help with preparing your taxes, and you don't want missed opportunities or mistakes on your return. Suppose you're still unsure how best to get ready for tax season, head on to our website, where you'll find even more tips on getting prepared for tax season. We're here to help you get the most out of your taxes and ensure that nothing gets lost in translation.
5 Reasons You Will Benefit from Using a Professional:
1. You will receive personalized and specific tax advice based on your individual needs and not a "one size fits all" approach.
2. Your return will be completed the first time accurately, saving you money and valuable time to start early and enjoy your refund sooner!
3. We do our best to ensure that you pay as little in taxes as possible while keeping within the guidelines set forth by the IRS (Note: Being tax-efficient doesn't mean avoiding or evading taxes; it's about taking advantage of deductions available to you).
4. We'll help make sure that you get every credit and deduction available to you.
5. If it turns out more than likely you're going to owe money, we'll let you know ahead of time.
Your tax professional can help keep your taxes to a minimum without avoiding or evading taxes. They will find deductions specific to your individual needs and advise you on how best to use them. Also, they'll walk you through the process of filing your tax return – not all sites offer this service.
If filing online seems daunting, don't worry; it doesn't have to be with the proper guidance! Many of our clients still prefer having us file their taxes for them instead of using an online service option (although many people do both). We've been preparing returns for over 30 years with clients' best interests in mind, and our goal is to offer you the most accurate service possible.
The Importance of Year-Round Tax Planning
Whether you hire a tax professional or handle your taxes alone, it's important to remember that there are many things you can do during the year to minimize what you have to pay in taxes next April. To keep your decision-making as simple as possible, here are three strategies we suggest incorporating into your financial planning:
Increase Your 401(k) Contributions
Did you know that the maximum contribution limit for 2012 is $17,000? Think about how much more money could be going into your retirement plan if you didn't owe any income taxes on those contributions! Talk with a financial planner and your HR department at work about increasing this amount throughout the year.
Maximize Deductions During The Year
With so many moving parts, filing your taxes can be stressful. However, there are ways to adjust throughout the year to put you in a better position for next April. For example, if you're self-employed and have been making quarterly tax payments as you go, now is an excellent time to go back and see if those quarterlies were calculated correctly – especially considering the third quarter just started! The last thing you want is interest from being charged or deductions being missed because it's unclear whether they've been made properly. 
Tax Deductions And Credits
It's always a good idea to take advantage of as much tax planning as possible during the year, so that come next April 1, all your filings will be clear cut. For example, if you know that you're taking a vacation this spring/summer, think about the tax deductions applicable to your trip! Do some research and see what kind of travel expenses are deductible. Be sure to document any purchases like hotel stays or entertainment for which you won't receive any benefit (after all, who would turn down a free meal at Medieval Times?!).
Understanding how the tax system works is fundamental in minimizing your yearly taxes. Talking with an accountant or financial planner is crucial if you want to ensure that you're doing everything possible now to avoid any potential stress come tax time. Contact your local CPA today and schedule a time for them to review your current situation. 
Tax planning is an integral part of your overall financial plan. While you cannot control the taxes that our government levies, you can manage your income and expenses to increase deductions and decrease taxable income. 
Take the guesswork out of your financials