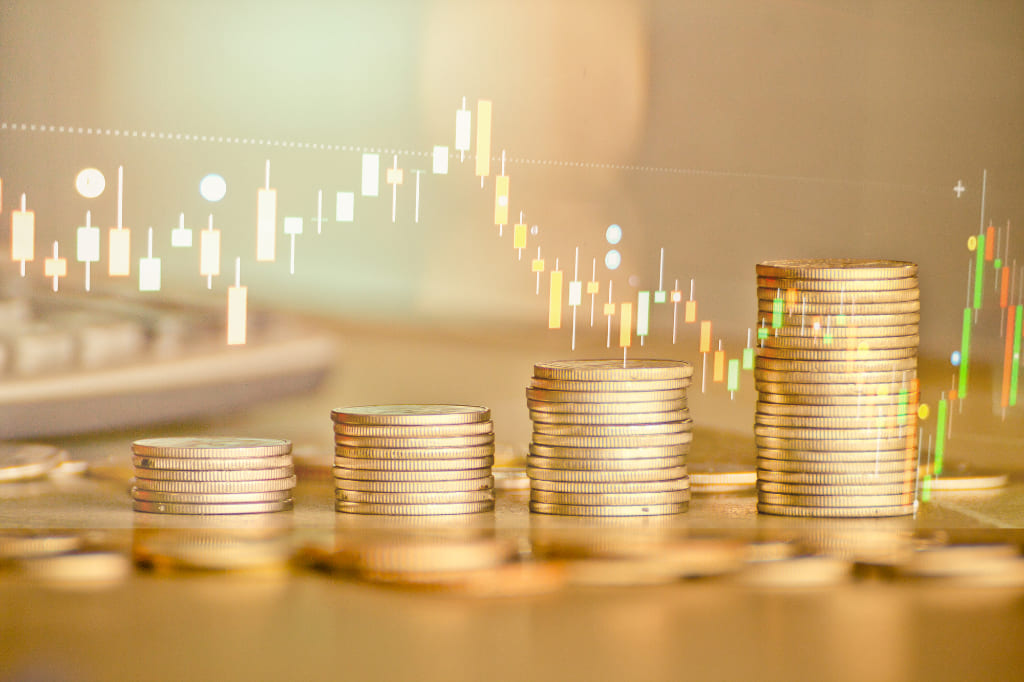 Ready to Invest? Invest the Right Way
Investments are a great way to save money for the future. They can be used as an alternative to putting cash into your savings account at the bank because you may get more return on your investment.
Outstanding Tax is here to help you strategize and plan your investments. We're not just accountants; we're financial experts who want to see you succeed in all aspects of your life. Our guidance can help ensure that the money you earn goes towards what matters most to you. Whether buying a house or taking an exotic vacation, let us show you how to make the most out of your money so that it works for YOU.
Outstanding Tax can help you choose appropriate investments for your income level, appetite for risk, time horizon, and long-term goals. We also want to make sure that you have all of the strategies in place to protect yourself from market fluctuation, inflation, and other risks.
Let us work together to achieve your financial goals.
We Do More Than Just Taxes
We offer an array of tax solutions that will help you meet your financial, business, and estate planning goals. Our team is always available to explain the strategies we'll employ so you can feel confident about our work product.
It is Never too Early to Start Planning for the Future
The sooner you start, the more time your money has to grow and compound. When it comes to investing your money, you need to do it carefully. A strategic investment strategy is essential to any successful financial plan. And our team of experts is here to help you navigate your way through the world of investments.
We'll do more than manage your investment accounts; we can help you with your financial goals. We'll help you maximize your savings and provide suggestions on how to grow your wealth.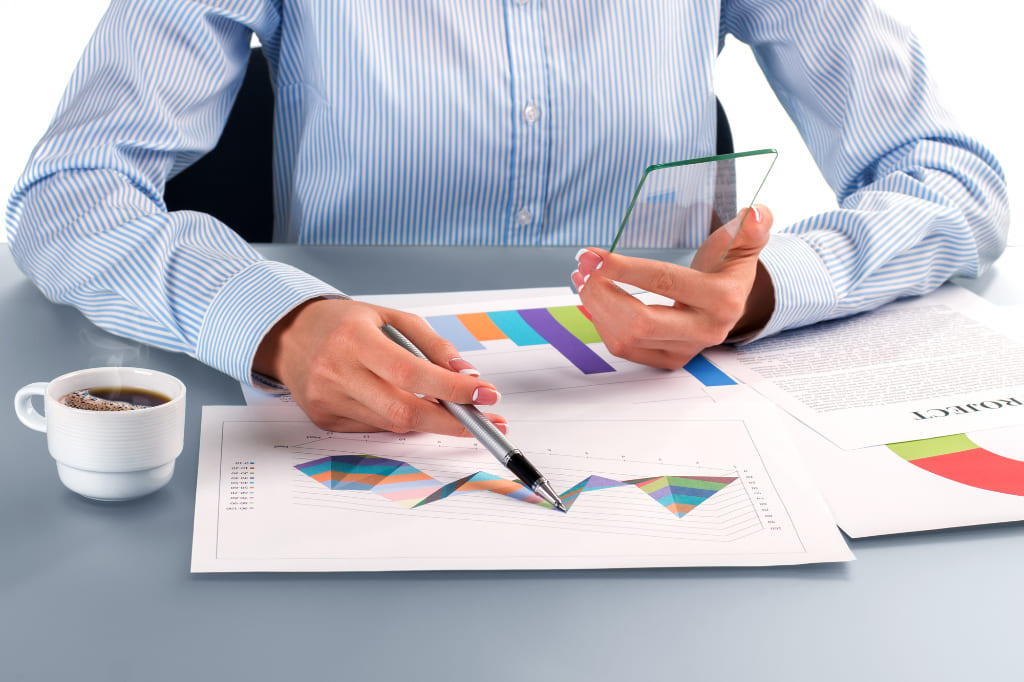 Investing is a way to ensure your money is working towards your financial security. It is never too early to start saving for the future, and the sooner you begin, the more time your money has to grow and compound.
The earlier you start investing, the less risk you'll need to take on later in life because of investments.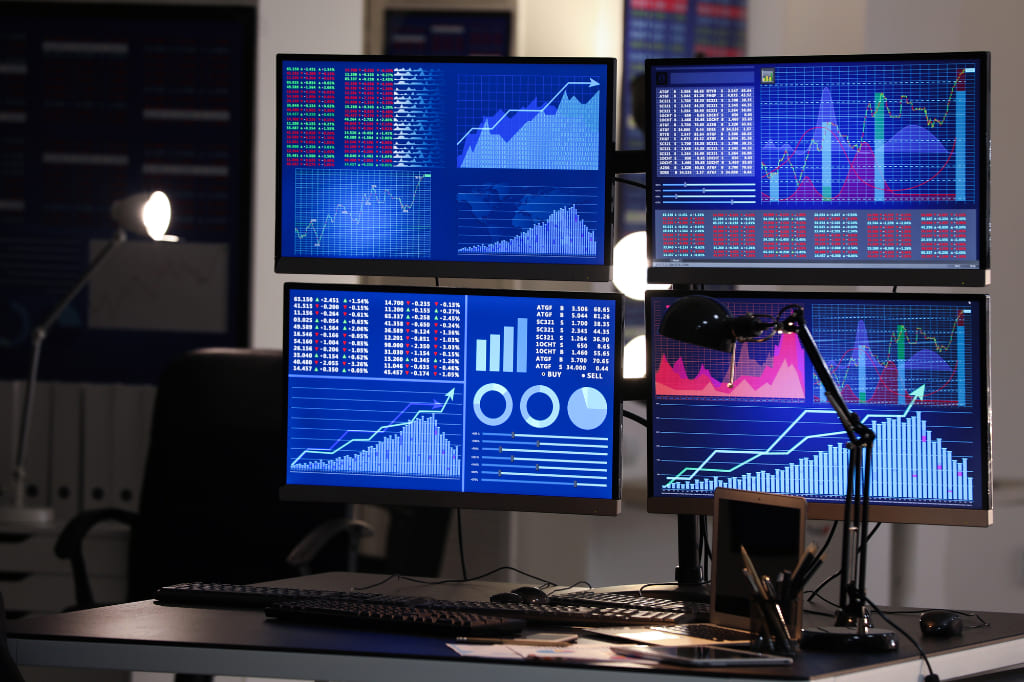 Investment Strategy That Works
An investment strategy helps protect you from market fluctuations and inflation by diversifying what you own. This can help spread risk, making it easier for us to feel confident with our portfolio choices. We'll recommend low-cost exchange-tr funds (ETFs) and other suitable investments. Over time, we will make sure you stay on track and reach your financial goals.
What should I expect from an investment strategy?
You can expect to receive sound advice that is objective and focused on your needs and goals. Our goal is to offer a low-cost investment approach with tax efficiency as our priority. It's important to remember that the lower the fees on your investments, the more money will be working towards your goals.
With a tailored investment strategy from Outstanding Tax, our goal is to ensure that you have all of the systems in place to protect yourself from market fluctuation and inflation, as well as other risks.
5 Important Reminders for Effective Investment Strategy:
Outstanding Tax has the tools you need to make informed investment decisions! Contact us today! We'll develop an effective plan that gives you peace of mind knowing that your money is working towards your financial security and long-term goals!

Time is your greatest ally in investing
Choose investments that are appropriate for your financial situation
 Invest early to take advantage of compounding effects
Get Started with Outstanding Tax!
You can begin by discussing your goals and objectives with us. This way, we can help provide a plan of action to reach those goals. We'll review what you already own and ensure it aligns with your risk tolerance and time horizon. And we'll suggest new low-cost funds (ETFs) appropriate for your goals and income level. A diversified portfolio across multiple asset classes is the best way to protect your wealth. Always remember, no investment strategy goes off without a hitch, so it's essential to understand that there are no guarantees when it comes to investing. Our plan is based on research and implementing the strategies that work best for you.
What do I Need to Know About Investment Risks?
The risk of losing money is real. But so are the rewards. A strategy that works for someone else may not work for you.
You have expenses and tax obligations – so why not let us help? You can do more than manage your investments—you can receive financial plans designed to keep you on track with your long-term goals, including strategies to minimize taxes and create a legacy for future generations. All investments carry some level of risk, but proper diversification across asset classes can potentially reduce those risks. It's essential to assess how much trouble you're comfortable with before deciding what kind of investment products would be suitable for your portfolio.
Key Questions To Ask Yourself:
If you need help managing your investments, we're here for you. We offer a wide range of services to fit every financial situation.
One of the best ways to make your money work for you is through buying stock. When you buy a company's shares, your money becomes invested in that company, and you can participate as it grows and prospers. To own stock means owning a small part of the business; this gives you share rights and opportunities to receive dividends (part of the profit paid to shareholders) and possibly benefit from appreciation (increase in value).
These are a collection of stocks, bonds, and other assets tailored to meet specific objectives. When you invest in a mutual fund, a portfolio manager selects investments for the fund according to preset guidelines.
An excellent way to build wealth is by investing in real estate, i.e., owning land or property that can generate income through rent or leases. You can also purchase a property and hold on to it as the value of the property increases over time.
Gold is typically used as an investment for safety during economic uncertainties; it can be sold at any time and quickly converted into cash, making it liquid. Investors looking to diversify their portfolios may also consider silver as an investment.
A certificate of deposit (CD) is a savings device offered by banks that typically pay higher interest rates than savings accounts. CDs are available with terms ranging from three months to five years, but the returns are lower over time because you are tying up your money for a specific time.
A government or corporate bond is a certificate of debt that pays interest until it matures. When you purchase a bond, you loan money to the federal government through the U.S. Treasury or a company to help it meet its financial obligations. Bonds give investors fixed returns over an established period and can be sold at any time.
Work together to achieve your financial goals.
Diversify Your Investment Portfolio
Diversifying your investments can potentially reduce risks. You need to assess how much risk you are comfortable taking before deciding what kind of investment products would be suitable for your portfolio.
Let's put it in perspective: if you buy stocks, bonds, mutual funds, and other types of investments in non-related industries, then you are not diversified at all. However, if you spread out your money—sticking some into stocks or fixed-income funds that provide income in the form of interest while keeping some money in less risky, lower returning vehicles like cash accounts—you are well on your way to having an appropriately diversified portfolio.
When developing a strategy for investing money, it is vital to determine which type of account you should invest in. You need to be aware of the pros and cons of each class, as well as their tax implications. You can choose from many types of investments, including stocks, mutual funds, certificates of deposit, real estate, gold/silver coins, or other precious metals and bonds. Knowing what types suit your risk tolerance and provide a low tax burden will make it easier to find the best investment account for you.
If you're unsure where to start investing, then mutual funds offer a great place to begin. A mutual fund is a collection of stocks that have been tailored to meet specific objectives set by the portfolio manager.
Investing can be incredibly rewarding, but sometimes people are intimidated by the risks associated with investing. It is important to remember that individuals are constantly taking on risks for their current investments, no matter how they diversify them.
If you're interested in learning more about diversification, call us today! We can guide you through which investment types would be best for your financial situation and provide you with the tools necessary to make wise money decisions moving forward.
Wherever there is risk involved with any investment opportunity, there is also potential for reward. The trick is knowing which investments are suitable for you. If you are unsure of where to start, our team of experts can help you find the best opportunities for your lifestyle and future needs. We will direct you into choosing an investment strategy that matches your objectives, all while considering your dreams and goals for the future.
Why Invest with Outstanding Tax?
Time is on Your Side When Building Wealth. Get a Head Start.
We can help guide you along your path to financial freedom. Call Outstanding Tax today for a free consultation!
Focus on your financial future while we work for you.